News Waali latest news updates.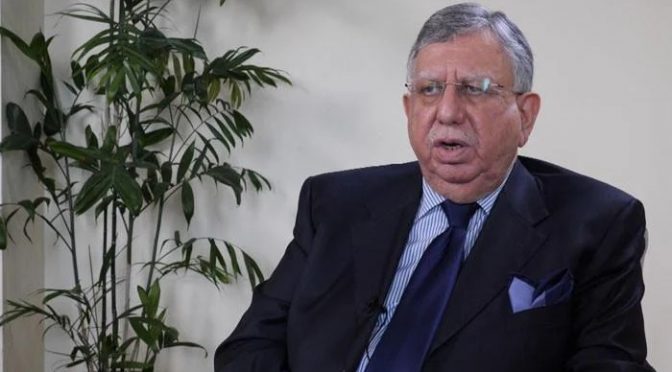 Lahore: (Web Desk) The mother of Pakistan's former finance minister Shaukat Tareen passed away.
The funeral prayer of Shaukat Tareen's mother will be offered tomorrow at 11 am at the Khalid Masjid Cavalry Ground in Lahore.
People from different fields have expressed their grief over the death of the former finance minister's mother.
It should be noted that Shaukat Tarin was the federal finance minister during the Pakistan People's Party government between 2008 and 2010, after that in December 2021, he got the post of federal finance minister once again in the Pakistan Tehreek-e- Insaaf government.
Shaukat Tareen has been a member of Parliament since March 2018.