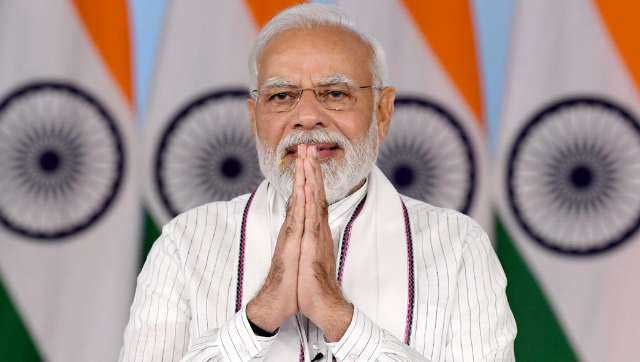 New Delhi (Sach Kahun News). Prime Minister Modi will today inaugurate 3024 newly constructed EWS flats for the rehabilitation of slum dwellers under the In-Situ Slum Rehabilitation Project in Kalkaji, Delhi. Prime Minister Modi will hand over the house keys to the beneficiaries at a function at Vigyan Bhavan in Delhi today at 4:30 pm. In situ slum rehabilitation is being done in 376 slum groups by PM Modi's Delhi Development Authority. Let us inform you that PM will hand over the keys of these houses to poor people before MCT elections.
Modi will address the Karnataka Global Investors Conference today
Prime Minister Narendra Modi addressed the inaugural session of the Global Investors Summit in Karnataka on Wednesday through video conference. This information was given in a statement issued by the Prime Minister's Office on Tuesday. He will be addressing the inauguration ceremony of 'Global Investors Meet Invest Karnataka 2022' through video conferencing. The conference will continue till November 4 in Bangalore. The conference aims to attract potential investors and set the development agenda for the coming decade, the statement said. The three-day event will have more than 80 speaker sessions.
Among the speakers were eminent industry leaders like industrialists Kumar Mangalam Birla, Sajjan Jindal and Vikram Kirloskar. In addition to this, several trade shows and country conferences are held in parallel with over three hundred exhibitors. Germany, Netherlands, South Korea, Japan and Australia will host various country meetings, with ministerial and industrial representatives arriving in Bangalore. This program provides an opportunity to showcase the culture of Karnataka to the world.
Other Update To achieve us Facebook And TwitterFollow on Instagram, LinkedIn, YouTube.