News Waali latest news updates.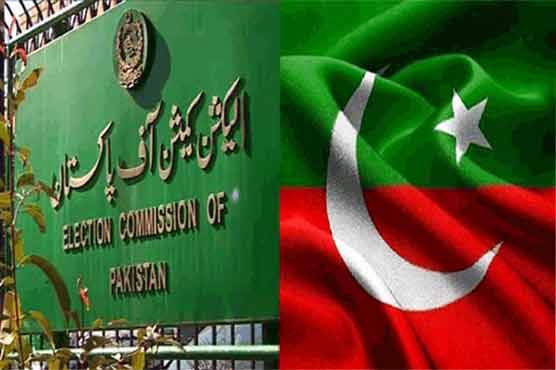 Islamabad: (Web Desk) Pakistan Tehreek-e-Insaf has requested to file contempt case of Election Commission.
In the Election Commission, the hearing of the contempt case was held against Election Commission Chairman PTI Imran Khan, leader Asad Umar and Fawad Chaudhary.
Imran Khan and Fawad Chaudhry's lawyer Faisal Chaudhry and Asad Umar's lawyer Anwar Mansoor also appeared before the Election Commission.
Tehreek-e-Insaf insulted the Election Commission and challenged the jurisdiction of the Election Commission.
PTI lawyer Faisal Chaudhary said that the Lahore High Court had said that the Election Commission should decide whether the case is admissible, the Election Commission should decide the legality of the case first, and the Election Commission should bring the case of the contempt proceedings of the Election Commission to an end. .
Imran Khan's request for exemption from attendance has been submitted to the Election Commission, Fawad Chaudhary said that Imran Khan would appear on video link.
Member Punjab said political parties come and go, Pakistan has to wait, Member Nisar Durrani said we will not be affected by anyone's praise or abuse.
Fawad Chaudhary said that he is standing with the Election Commission, Imran Khan was supposed to come but there is a security problem, they want to strengthen the institutions, I have also appeared on behalf of Imran Khan, when you wake up in the morning, new cases are registered every day. .
The Sindh Election Commission Member said that these issues must be resolved by the political parties.
The Tehreek-e-Insaf leader praised the Election Commission and said that you will hear only criticism and not praise. Only the Election Commission stood behind the decision of the Supreme Court. We do not have a personal fight.
Later, the Election Commission adjourned the hearing of the case till March 28.