News Waali latest news updates.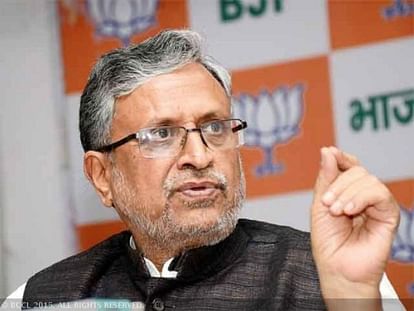 Sushil Modi
Expansion
The ED is investigating allegations of money laundering against the family of former railway minister Lalu Prasad and their associates in connection with the job-for-land scam case. Sushil Modi, a senior BJP leader in Bihar, has taken a jibe for this. He said that CM Nitish Kumar is happy with the raid on Lalu Yadav's family members.
Sushil Modi said that RJD's pressure to make Tejashwi Yadav the Chief Minister of Bihar will end now. He wants Tejashwi Yadav to go to jail and that's why he says CBI should investigate quickly.
Also read this- Tejashwi said- Before bringing the new account of 600 crores, he would have given the account of the old one!
Raid in several places
The ED on Friday began raids at several places in Delhi linked to Lalu Prasad's son and Bihar Deputy Chief Minister Tejashwi Yadav and other family members. The Enforcement Directorate (ED) has raided over 20 buildings, including the homes of three daughters of Lalu Prasad Yadav and Rashtriya Janata Dal (RJD) leaders, in connection with the money laundering probe in the job-for-land scam case . The ED has also raided the residence of Lalu Samdhi SP leader Jitendra Yadav in Ghaziabad.
Tejashwi Yadav responded
Bihar Deputy Chief Minister Tejashwi Yadav had reacted following the Enforcement Directorate (ED) allegation. He targeted the BJP in a tweet. Tejashwi said in his tweet that remembers – In 2017 also, alleged transactions of 8000 crores, malls worth thousands of crores, hundreds of properties and just a few months ago, UrbanCube mall of billions of WhiteLand Company was also found in Gurugram. Further, taunting the BJP, he said that before bringing the new count of the alleged 600 crores, the BJP would have given the count of the old one to its sources.
,