News Waali latest news updates.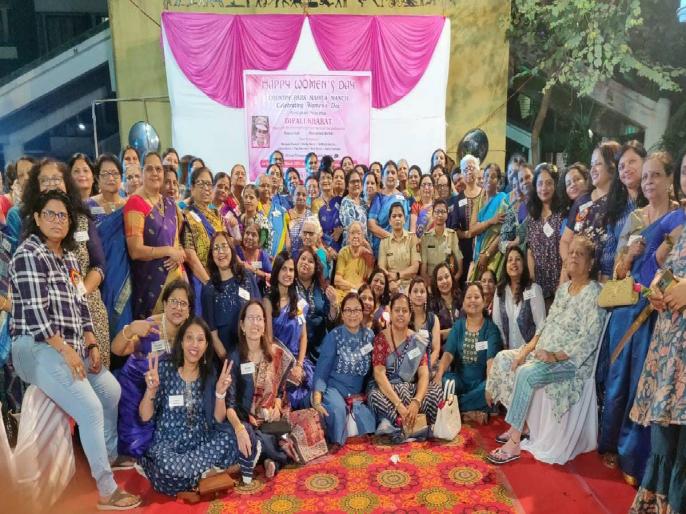 Mumbai: How old is someone? Don't think about your age, enjoy the life you have. Meena Naik's motto 'Forget Your Age, Enjoy Your Life' is very inspiring and I find this inspiration useful in performing my duty, Senior Police Officer Dipali Kharat praised the work of retired Air India officer and senior social worker Meena Naik .
On the occasion of International Women's Day under the theme 'Ek Sham, Sakhiyonke Naam', Meena Naik organized an event to celebrate women from all walks of life under the aegis of Mahila Manch Country Park, Borivali East. Senior police officer Dipali Kharat was present as the chief guest at the event. Domestic women of distinguished workers were honored with their auspicious hands. Borivali Senior Citizens Association President Ruchira Dighe along with many dignitaries were present as special guests.
Meena Naik, Muktamala Sarkar, Mangala Sawant, Sarika Surve, Nirmala Kamble, Irsha Surve, Pooja Mainkar, Kirti Surve, Nalini Pathade, Shalaka Sarkar worked hard for the success of this event.
Web title: Don't think about age, enjoy life
Get Latest Marathi News , Maharashtra News a Live Marathi News Headlines of Politics, Sports, Entertainment, Business and hyperlocal news from all Maharashtra cities.