News Waali latest news updates.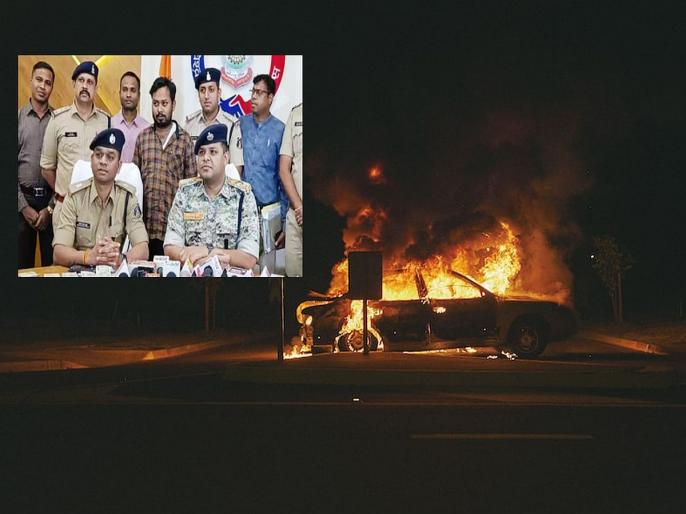 Shocking information has come to light about a family that mysteriously disappeared from Kanker in Chhattisgarh. Police said the man had faked the death of the entire family to get Rs 72 lakh for the insurance policy. Because he has a debt of Rs. 25 lakhs. The police have found the whole family. The accused has also been arrested.
Samiran Sikdar, a resident of Pakhanjoor, suffered a huge loss in his business. Also he was completely in debt. He made a plan to get out of it. He set his brand new car on fire in Kanker on March 1. He also went missing with his family for 13 days to show that his wife and children had died in an accident. He was keeping a close eye on the movements of the police in the meantime.
Meanwhile, on March 2, he took a room in a lodge in Dhamtari town with his family. He also stayed there for one day. Meanwhile, the Kanker police received information that the four missing persons were seen in the lodge. After that, the police began to search for this family continuously. But the accused Sameran Sikdar along with his wife and two children arrived in Bihar from West Bengal. He also misled the police by throwing away his mobile phone on the spot for 13 days.
To trace Sameran Sikdar, the police checked more than 9 lakh mobile numbers and more than 1,000 CCTV footage. When he realized the police were looking for him, thinking he was alive, he came home. The police then arrested him. He told the police he ran a poultry farm business. As he owed Rs 25 lakh, he had done this to get a cover of Rs 72 lakh.
On March 1, a burnt car was found on Korar road under Charama police station limits. The police arrived at the van after receiving information about the burnt car. But by then the car had burned. A forensic investigation found that there were no human remains in the car. But two burnt mobile phones were found in the car. So the police suspected some conspiracy. He had started researching in that direction.
Web title: Crime News: Loan of 25 lakhs, insurance claim of 72 lakhs…faking the death of the entire family for money, finally…
Get Latest Marathi news , Maharashtra News a Live Marathi News Headlines of Politics, Sports, Entertainment, Business and hyperlocal news from all Maharashtra cities.
.