News Waali latest news updates.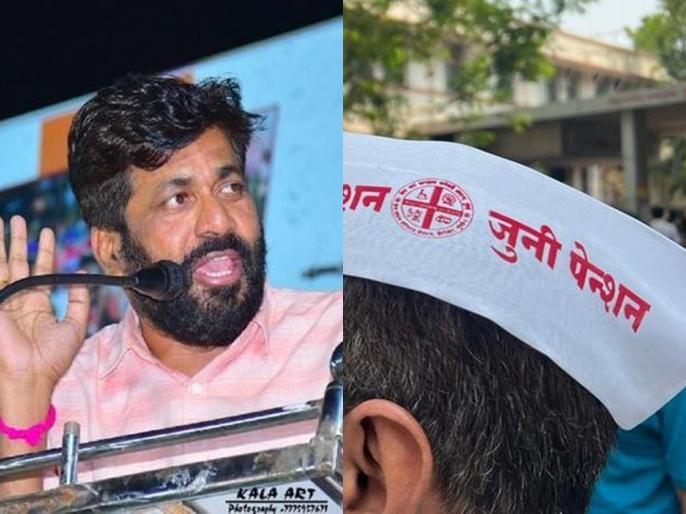 MUMBAI – Government employees in the state have gone on an indefinite strike to demand old pension. Accordingly, on the first day, workers in all departments of the state stopped working and targeted the government. Announcing the establishment of a three-member committee to study the National Pension Scheme and the Old Pension Scheme, Prime Minister Eknath Shinde appealed to the workers to postpone the strike. He also made a statement in this regard in the Legislative Assembly on Tuesday. However, because of this strike, there is a lot of discussion happening on social media. In it, the issue of salaries of MLA-Khasdars is brought forward by the workers who are supporting the strike. From that, now MLA Bachchu Kadu has clearly stated his position.
70 to 80 percent MLA-Khasdars do not need pension, it should be stopped immediately. If he pays income tax and his income is Rs 10-15 crores, he does not need to pay pension. MLA Bachu Kadu has expressed a clear view that we should protect the national interest on the discussion arising from the ongoing strike of government employees in the state. If we look at the employees, some have a salary of 10,000 and some have a salary of 2.5 lakh rupees, it should be evaluated. It has happened in this country, the one who works less gets more salary and the one who works more gets less salary, the ratio of this salary should be fixed. Bachchu Kadu also said that the government should also consider the pension of farmers and farm workers.
One who is disabled, with no business, no other source of income. You pay them only Rs 1500 and MLA Rs 2.5 lakh per month, this difference is not fair. He also said that a limit for pension should be decided. Right now the workers are saying that all the MLAs-Khasdar have a pension, so why not us. Then I say that all MLA-Khasdars should not take pension, which means workers will not ask for pension. MLA Kadu said that the disparity in salary between jobs and posts in the society should be stopped.
Web title: MLA-Khasdars pension should be stopped immediately, Bachu Kadu stand on the strike
Get Latest Marathi news , Maharashtra News a Live Marathi News Headlines of Politics, Sports, Entertainment, Business and hyperlocal news from all Maharashtra cities.
.