News Waali latest news updates.
There was a dispute between the two families due to some reason. Then the argument turned into a fight. After this the dispute reached the police station directly. The police made the two complainants sit next to each other.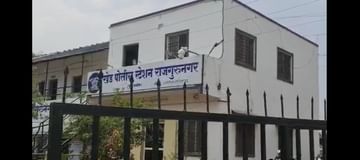 A blade attack on one in the police station itself
Image Credit Source: TV9
Pune: There was an argument between the two complainants who went to file a complaint at the police station itself. A shocking incident occurred from this argument when one stabbed the other with a blade. The incident took place at Rajgurunagar Police Station in Pune. The name of the person injured in this attack is Kshitij Babaji Dhadge. The attacker's name is Vaibhav Borhade. The police rushed the injured to a nearby hospital for immediate treatment. The stabbing incident at the police station itself has created a stir.
.