News Waali latest news updates.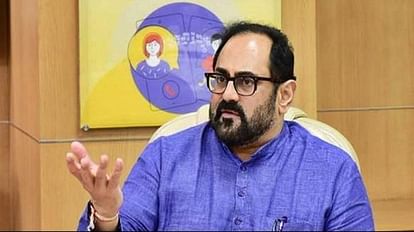 Rajeev Chandrasekhar, Union Minister of Electronics and Information Technology of India.
– Photo: Twitter
Expansion
China's foreign ministry has said it has asked its companies to always operate in accordance with international regulations and local laws. This statement was issued by China after the news emerged in India, which claimed that the Indian government is bringing new rules to check the security of smartphones and remove pre-installed apps.
India's Union Minister for Electronics and Information Technology, Rajeev Chandrasekhar has dismissed the news of new rules for checking smartphone security and removing pre-installed apps. That said, the government is only discussing mobile security guidelines with companies. This is already an ongoing process.
Chandrasekhar made it clear that the news about security checks or strict action by the government is completely false. This news was published in a misunderstanding of the discussions already underway with the companies involved in the smartphone manufacturing sector on the mobile security guidelines made under the IS 17737 (Part-3) 2021 standard of the Bureau of Indian Standards . Chandrasekhar said that the IT Ministry of India is working with a focus to reach the production of electronic goods in India to 30 thousand crore dollars by the year 2026.
,