News Waali latest news updates.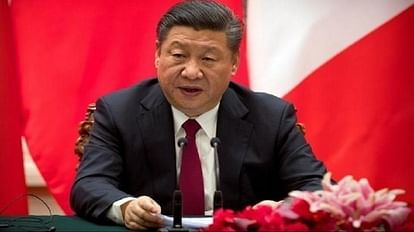 Xi Jinping
– Photo: Social Media
Expansion
China's parliament on Saturday appointed President Xi Jinping's confidante, Li Qiang, as the country's prime minister. He has been given the responsibility of improving China's economy. Qiang will replace Li Qiqiang. Jinping proposed Li's name at the annual session of the National People's Congress (NPC), the Chinese parliament.
Out of 2,947 members of the NCP, 2,936 supported his name, three against and eight abstained. After becoming prime minister, Li signed the executive order. He later took the oath of allegiance to the constitution. Li Qiang, said to be a pro-business leader among those close to Xi, will be second in command of the Chinese Communist Party (CPC) and the government.
Li Qiang, who worked with Xi at the provincial level, was a party chief in Shanghai, China's largest modern business hub. China has targeted economic growth this year at five percent, the lowest in decades, while China's economy grew at three percent in 2021-22, the lowest in five decades.
Li Qiang has been the head of the party in the business hub of Shanghai
Li Qiang's focus will be to make efforts to bring the economy to a level of seven percent or higher during his tenure. Besides the prime minister, the NPC has also confirmed other appointments, including the Chief Justice of the Supreme Court nominated by the CPC.
The Chinese army asked for more power from the parliament.
Military representatives in China's parliament on Saturday demanded wartime law to protect the country's sovereignty and national interests, citing rising tensions with Taiwan and the United States. Ye Dubin, the representative of the People's Liberation Army in the National People's Congress, China's parliament, said that wartime legislation is necessary keeping in mind our wartime needs.
,