News Waali latest news updates.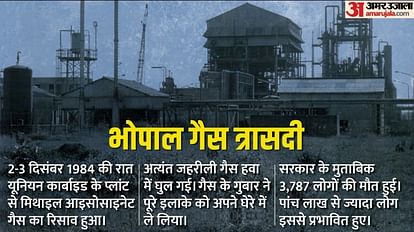 Bhopal gas tragedy
Photo: AMAR UJALA
Expansion
The Supreme Court on Tuesday dismissed the Centre's plea seeking to increase compensation to the victims of the Bhopal gas tragedy in 1984. Significantly, in this case involving Union Carbide, a curative petition was filed in 2010 itself. The Supreme Court reserved its decision on this in January. In its order, the court noted that the central government had failed to issue insurance policies on its own, as directed by the Supreme Court.
Let us know what has happened in Bhopal gas tragedy now? What was the demand of the Central Government? What is all the matter? What happened on the night of 2-3 December?
,