Bangladesh News: The police have learned through various sources that local residents saw a man lying on the road in Fakir Ghat area of ​​Gahira village of Raipur Union at 3 am.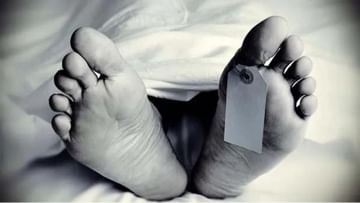 Symbolic image
Chittagong: A shocking incident happened in Banshkheli, Chittagong, Bangladesh. The police have arrested two people on the charge of killing a person. It is being told that the incident took place on Wednesday in Ward No. 8 of Raipur Union of Taluk. According to police sources, the name of the killed youth is Muhammad Ilyas. The relation of the deceased is said to be a resident of Bansakhili.
The police learned from various sources that local residents saw a man standing on the road in Fakir Ghat area of ​​village Ghera of Raipur Union at around 3:30 am. On that occasion, the local residents rescued him and took him to the hospital where the doctors declared him dead. After investigating the incident, the police arrested Mohammad Khurshid and a woman named Jannat Al-Mwani. The police say that the two arrested are brothers. According to the police, Ilyas was killed by poisoning.
According to family sources of the deceased, Ilyas used to work in a mosque in Garh area of ​​Baghia. There he met Jannat Ulaha and a love relationship developed between them. The local people came to know about this relationship and threw Ilyas out of the mosque. But still Ilyas was related to Jannat Alaha. The family members say that because of this relationship, he was called and killed.
Ilyas' brother told about the murder of his grandfather that my grandfather was poisoned to death on Wednesday. I want the criminals to be punished". The police said that the body of the deceased has been handed over to the relatives after the post-mortem. The police is trying to get detailed information by interrogating both the arrested.
.