News Waali latest news updates.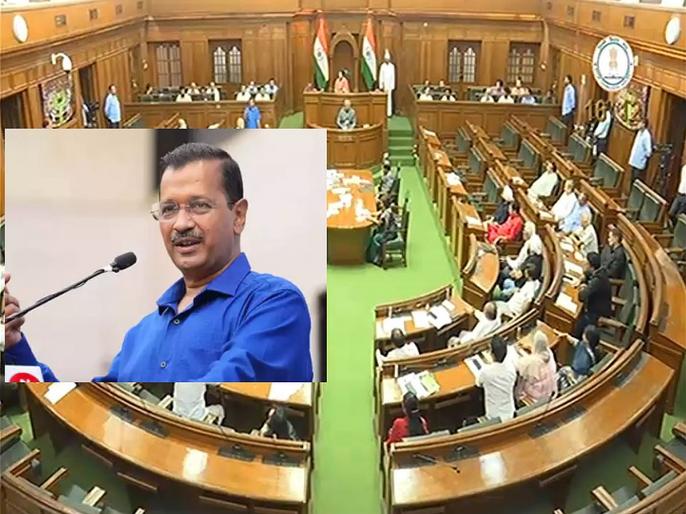 The Kejriwal government in the state has given good news to the Members in Delhi. The salary of Delhi MLAs has increased by 66 percent. Now they will get 90 thousand rupees a month. Earlier, MLAs in Delhi were getting Rs 54,000 as salary. In July 2022, the Delhi Legislative Assembly passed a bill to increase the salaries of Members of Parliament and ministers. Now after the approval of this Bill by the President, the Law Department of the Government of Delhi has issued a notification regarding the increase in wages.
The last increase in the salaries and allowances of Delhi MLAs was in 2011. Meanwhile, in July last year, five bills were passed in the Delhi Assembly to increase the salaries and allowances of Ministers, Members of Parliament, Chief Ministers, Assembly Speakers and Deputy Speakers.
These bills have been approved by the President. So now the salary of MLAs in Delhi has increased from 54 thousand to 90 thousand rupees. The salary of the Minister, Speaker of the Assembly, Deputy Speaker, Chief Speaker and Leader of the Opposition has increased from Rs 72 thousand to Rs 1 lakh 70 thousand.
In this regard, on March 9, the Department of Law and Justice and People's Representatives of the Government of Delhi released a notification. It is worth noting that even after this increase in salary, salaries of MLAs in Delhi are less than MLAs in other states.
Web title: Balle Balle MLA from Delhi, Kejriwal Government Salary Increase, Ministers, Chief Ministers Get Big Salary
Get Latest Marathi news , Maharashtra News a Live Marathi News Headlines of Politics, Sports, Entertainment, Business and hyperlocal news from all Maharashtra cities.
.