News Waali latest news updates.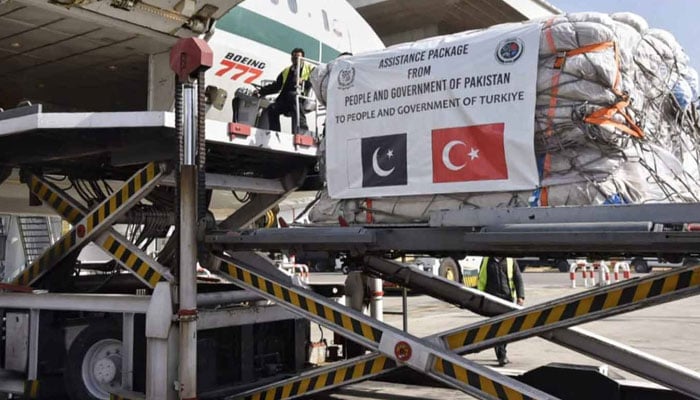 Pakistan sent another aid shipment to Turkey for the Turkish brothers and sisters affected by the natural disaster.

The National Disaster Management Authority (NDMA) is active in helping earthquake victims in Turkey.
According to sources, the second commercial cargo ship has left for Turkey with 1200 tents to protect against winter and fire.
Also yesterday, the cargo ship had arrived in Adana, Turkey, carrying relief goods.
Sources also said that the two flights are part of the relief airlift operation and a total of 34 such cargo flights will go to Turkey.
.