News Waali latest news updates.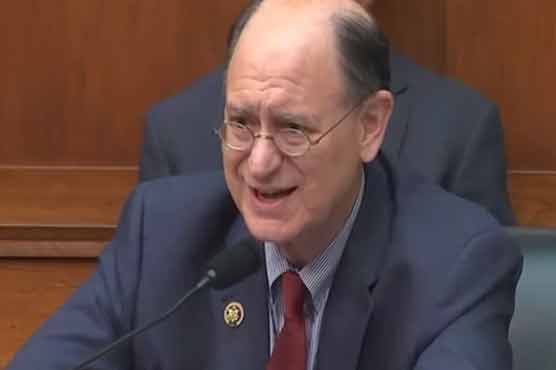 Islamabad: (Web Desk) Brad Sherman, a senior member of the Foreign Affairs Committee of the US Congress, demanded a transparent investigation into the deaths of journalists Arshad Sharif and Zul Shah.
American Congressman Brad Sherman has issued a statement condemning the violation of democratic values ​​in Pakistan. Brad Sherman said in a video statement after a meeting with a member of the American Democratic Party Dr. But there is concern in America, America fully supports democracy and democratic rights in It should not be restricted Pakistan and personal freedom under any circumstances.
A senior member of the US Congress Foreign Affairs Committee has also expressed concern over the restrictions on Imran Khan's speech and political activities.
He said that the killing of the journalist Arshad Sharif and the torture and killing of Zal Shah is not a tradition of democratic countries. The government of Pakistan should act against those who violate human rights and respect the right of citizens to express themselves and communicate.
Brad Sherman said that for 26 years he has served in the Foreign Affairs Committee, Pakistan is a friend and an important partner of America.
He said America must stand with human rights around the world, especially in Pakistan, and has no interest in interfering in Pakistan's internal affairs.
Brad Sherman further said that he fully respects the Constitution of Pakistan and will not shy away from raising his voice against human rights violations.
He also said that recognizing the right to protest peacefully is also necessary for the government. There is concern about the increasing cases of violence in custody in Pakistan Amnesty International has also condemned these actions. Criminals should be noticed and identified those responsible.
Imran Khan's phone contact with a senior member of the US Congress
It should be noted that the Chairman of Pakistan Tehreek-e-Insaf, former Prime Minister Imran Khan had a telephone conversation with Brad Sherman, a senior member of the Foreign Affairs Committee of the United States Congress.
Before the conversation with Imran Khan, Pakistani American Democrat Dr. Asif Mehmood met with Brad Sherman, after which there was a phone conversation between Brad Sherman and Imran Khan, Dr. Asif discussed the political situation in Pakistan a few days ago with Imran Khan and PT Published also a statement in support of I.