World News: When John was asked why he wanted surgery to increase his height, he said, "There is no particular reason, tall people enjoy many privileges."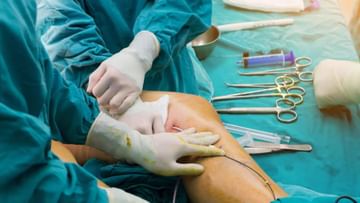 Image – symbolic image
Washington: There are many people around us who are short. Although friends make fun of them because of their short stature, in reality there is no reason for problems. But many would not believe that a person can do such a thing to increase height. John Luddell is now in trouble after taking out a loan to increase his height by 3 inches. Now the situation is such that he has to pay back a lot of money for 5 years.
The man borrowed about 60 lakh rupees (US$75,000) in Indian currency and spent several months on foot. The person took a loan from Sufi Bank online. Depending on the demand, the price of leg extension is from 70 thousand to 1 lakh 50 thousand US dollars.
When asked why he wanted to increase his height through surgery, John said, "There is no particular reason." People who are tall have many privileges. The whole world bows before them. People will look at you differently if you are tall. A lot of people stare at me at the gym. But now John is in trouble due to debt. Now he has to pay 95,000 taka (US$1,200) a month to pay off the loan.
John did not know before that it was possible to increase height through foot surgery. But he came to know about this after watching a video on Facebook. The surgery was performed by Dr. Kevin Debipershad, founder of LimbPlastX. According to various reports, Debiprashad is one of the few doctors who can perform special surgeries.
.