News Waali latest news updates.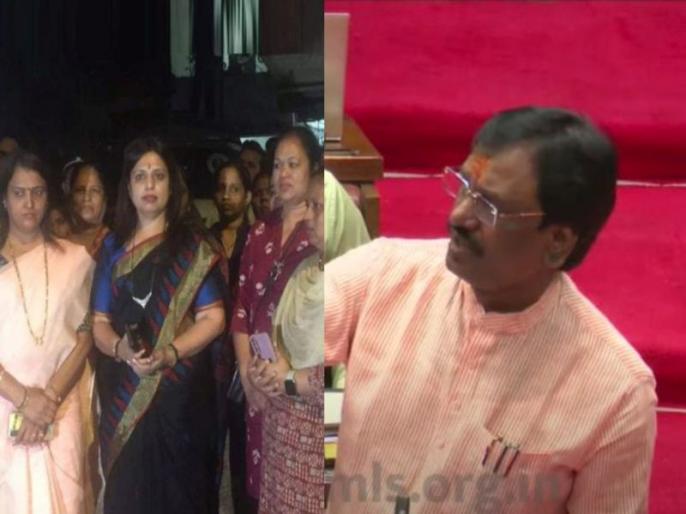 MUMBAI: Controversy has arisen in the state over Shiv Sena leader Sheetal Mhatre's video. The repercussions of this viral video are also reverberating in the state legislature. There was a spat between NCP MLA Jitendra Awad and Minister Shambhuraj Desai in the Legislative Assembly. 14 children have been arrested in this case. Let it come out if that video is true or fake. Jitendra Awhad claimed in the meeting that the police used to pick up the boys from 2-2 at night.
Minister Shambhuraj Desai also responded to Jitendra Awad. This action was taken after complaints received from Sheetal Mhatre, Raj Prakash Surve. Sheetal Mhatre was crying in front of the media. Kind of playing with a woman's emotions. No woman will tolerate this. Got up at 2am but this is part of the investigation. But didn't you feel anything while doing this?, asked Shambhuraj Desai.
Leader of Opposition Ambadas Danve also raised a question in the case of the Legislative Council's viral video on Sheetal Mhatre. Why did MLA's son delete the video from his Facebook page? The police will investigate whether this video is fake or real. I also got this video, I also sent it to 10 people. If the video is original, cases should also be registered against those MLAs. Leader of Opposition Danve in the Legislative Council also attacked the BJP-Shiv Sena verdict whether the government is on the side of the culprit or not.
Meanwhile, MLA Surve's son complaint was filed by MLA Prakash Surve's son Raj (27) in Dahisar police. In it he received this morph video from @bhaiyapatil's Twitter account. Shared by Manas Kuvar. Mhatre was trying to say something by going close to Surve as nothing could be heard over the loud speakers and slogans of the workers at the Prime Minister's rally. However, a case was registered after Raj told the Dahisar police that my father was defamed as the same video was altered and circulated in a dirty manner.
Web title: Thackeray group leader Ambadas Danve has responded to Sheetal Mhatre's video episode.
Get Latest Marathi News , Maharashtra News a Live Marathi News Headlines of Politics, Sports, Entertainment, Business and hyperlocal news from all Maharashtra cities.
.