News Waali latest news updates.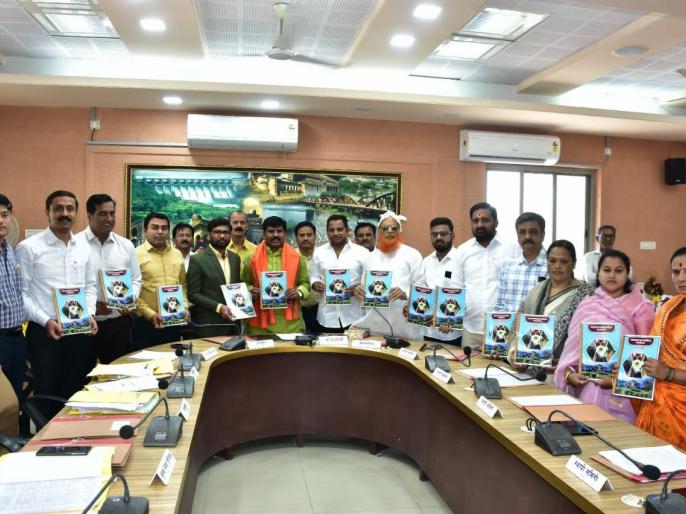 Ahmednagar – The Municipal Corporation's original budget of Rs. 1240 crores for 2023-24 on behalf of the Commissioner Pankaj Javale was introduced to the Standing Committee. Chairman of the committee Ganesh Kavade said that the members will study this budget for a day and discuss it in the meeting held on Wednesday (15th).
A meeting of the municipal standing committee was held on Monday under the chairmanship of chairman Ganesh Kawade. Officers together with committee members were present this time. In the budget presented by the commissioner, revenue income is estimated at 432 crores 21 lakhs, capital accumulation at 740 crores 5 lakhs. 80 crores, 80 lakh tax collected, 79 crores 70 lakh tax collected, GST subsidy 120 crores 60 lakhs, other revenue subsidies 17 crores 85 lakhs, sewerage rent 3 crores 60 lakhs, water supply 42 crores 61 lakhs, water supply 20 Crores, narrowly 42 crores 39 lakhs and the administration estimates that 818 crores 37 lakhs will be raised by considering grants, loans and municipal share for capital works. Apart from this, a budget of Rs.1240 crore has been presented in this application assuming the amount of deposit coming to the municipality, education tax, new tap connection as well as the loan taken by the municipality to pay its own share for water supply. , sewers and underground roads.
Web title: The Ahmednagar Municipal Corporation budget is over 1200 crores, has been submitted to the Standing Committee
Get Latest Marathi news , Maharashtra News a Live Marathi News Headlines of Politics, Sports, Entertainment, Business and hyperlocal news from all Maharashtra cities.
.