News Waali latest news updates.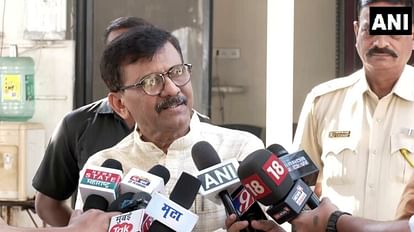 Sanjay Raut
Photo: ANI
Expansion
The opposition parties are preparing to surround the government on the Adani issue. Let us tell you that today the leaders of 18 opposition parties will meet on this issue and draw up a further strategy. A motion will be prepared and signed by all opposition MPs. The opposition parties can also hold a protest march to the office of the Enforcement Directorate. In view of the preparations of the opposition parties, heavy police force has been deployed in Delhi's Vijay Chowk area.
Sanjay Raut said – he will give proof
On the other hand, the leader of Uddhav Balasaheb Thackeray's faction, Sanjay Raut, said that "BJP and its government are targeting the opponents as if they are clean themselves". Anyone who questions the government is targeted. Opposition leaders are sent to jail in false cases. Summons is not even issued to Gautam Adani who is involved in such a big scam. Today we (the opposition parties) will present evidence and ask why no action is being taken.
also read this – Congress: Demonstration of Congress across the country regarding inflation and the Adani issue; Kharge gathered the central government
,