News Waali latest news updates.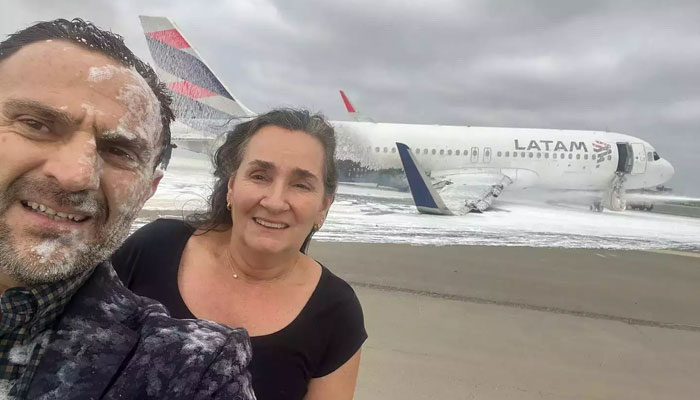 The practice of taking selfies at special moments, places and times, among other occasions, has now become common around the world, but this may be the first time to do so after such a major accident.
A couple who survived a plane crash surprised everyone by adopting a unique way of expressing their well-being.
According to foreign media, last Friday in the country of Peru in South America, a passenger plane collided with a fire truck on the runway of the airport.
In this accident, 2 people in the truck were killed while all the people in the plane were safe.
According to foreign media, the 2 passengers of the plane crash took out their phones not to tell their relatives about their well-being, but to take a selfie, on which Internet users express surprise.
According to reports, the plane destroyed in the crash can also be seen clearly in the picture that has surfaced on the Internet.
.