News Waali latest news updates.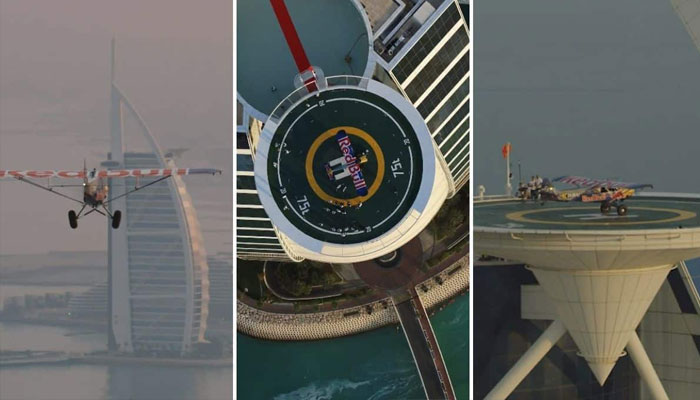 A new historical record was established by landing a plane on the high helipad of the Burj Al Arab Hotel located in the sea of ​​Dubai.
Burj Al Arab is also known for its many unusual records, now a unique record has been set by an aircraft landing on the helipad site.
At the highest point of the hotel, the plane was briefly taken down instead of the helipad, which has also been shared in a surprise video.
According to the foreign news agency, the Polish pilot, Luke Zepila, landed this plane on a helipad 212 meters high.
Polish pilot Luke Zepila is the first person to land a plane to Bull's Eye on the helipad on top of the Burj Al Arab.