News Waali latest news updates.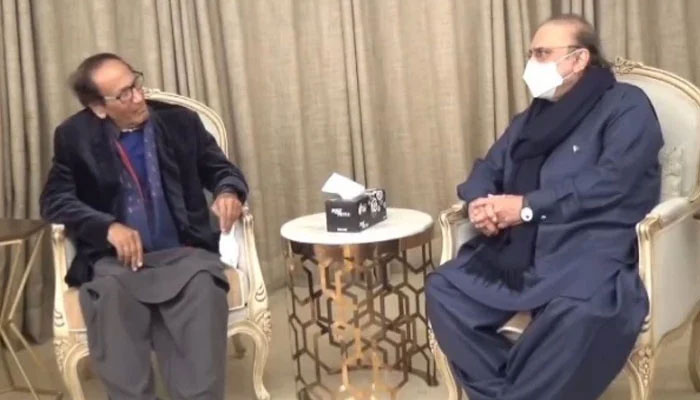 At Lahore's Bilwal House, Q Muslim League leader Chaudhry Shujaat Hussain met Asif Ali Zardari.

In the meeting between the two leaders at Bilawal House Lahore, the political situation of the country was discussed including the formation of a caretaker government in Punjab.
The two leaders also contacted PML-N leadership, Chaudhry Shujaat also congratulated Asif Ali Zardari on his success in local body elections in Sindh.
The two leaders agreed that if Pakistan's economy is strong, so is politics. The country's economy is facing serious economic challenges at the moment, everyone has to manage Pakistan's economic conditions.
.